SKU:C65-STANDARD
Regular price
$458.00 USD
Regular price
$488.00 USD
Sale price
$458.00 USD
Unit price
per
Sale
Sold out
Share
View full details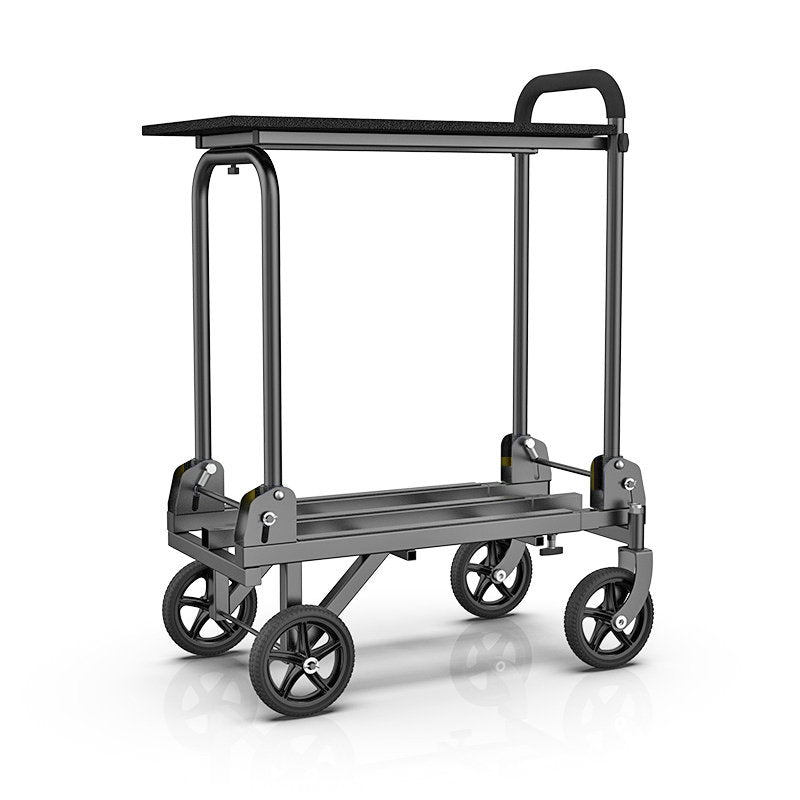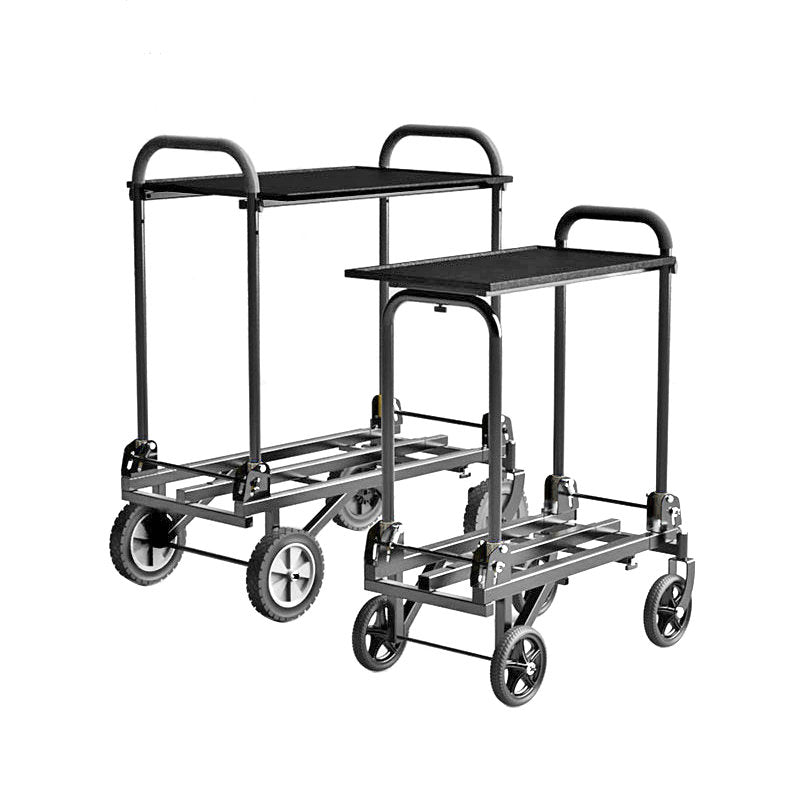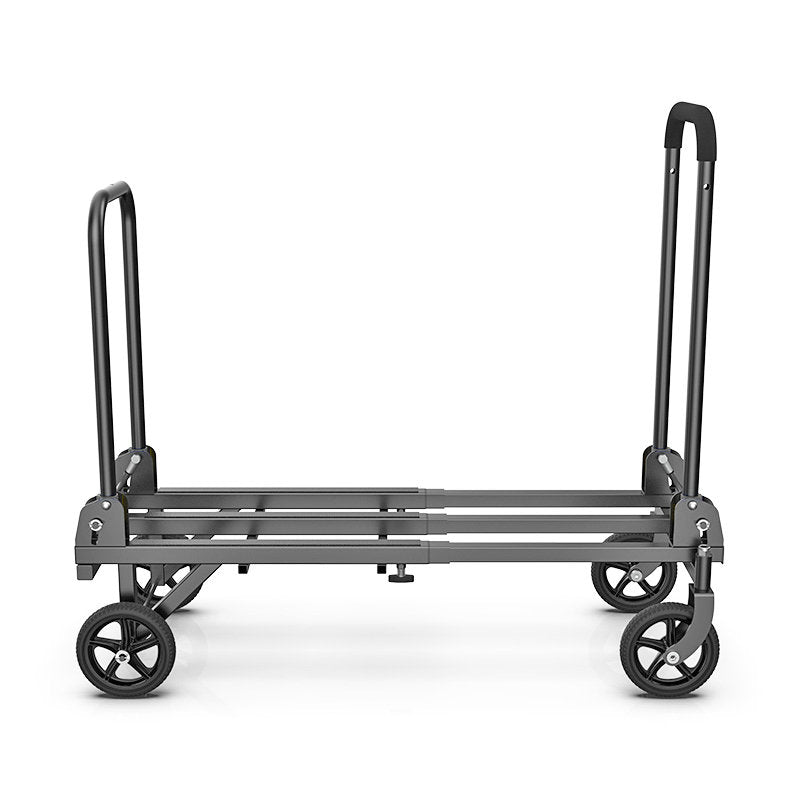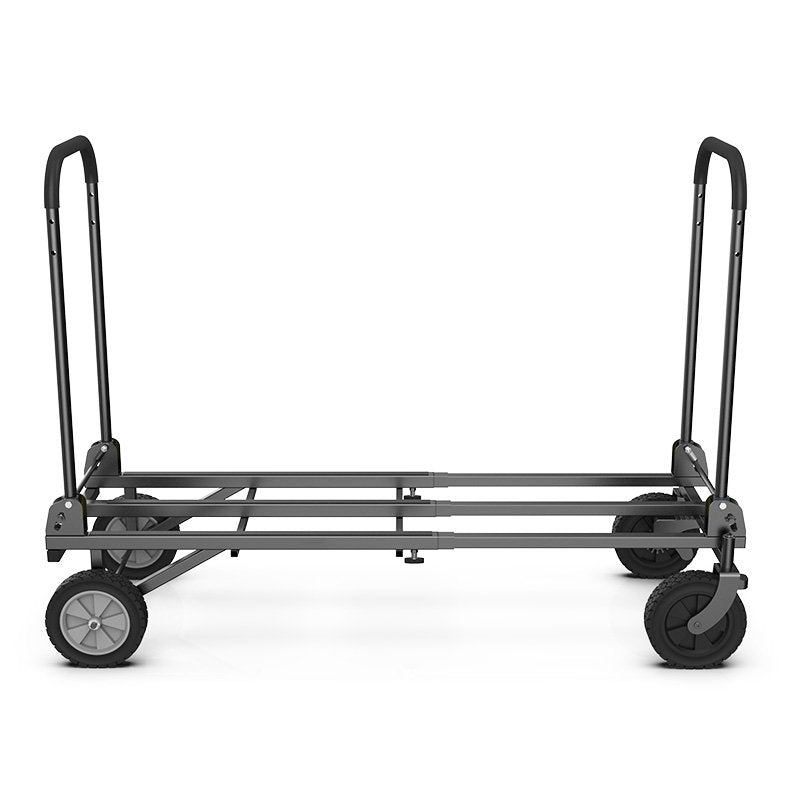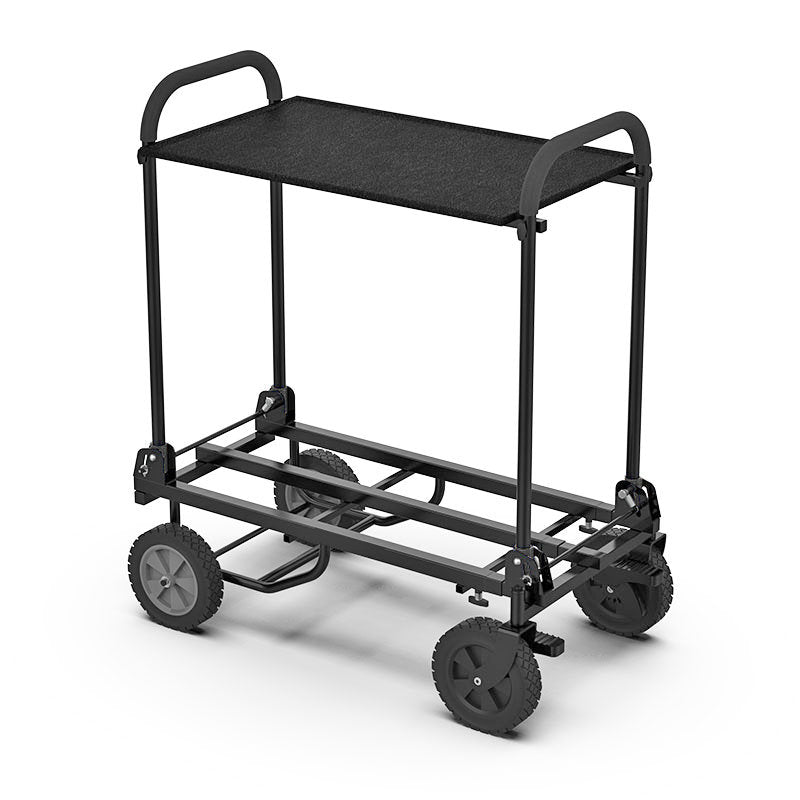 PRODUCT INFORMATION
The production cart is constructed out of strong/light weight tubing that is laser welded together. Laser welding provides for very strong connections along with incredibly consistently accurate weld beads. The hand hold areas feature a soft grip padding on the tubing providing for comfortable and secure engagement.
The carts are fully foldable providing for a small foot print to easily fit in the trunk of the vehicle along with minimal storage space requirements.
Oversized wheels incorporate a soft outer compound that provides for quiet movement and great traction across a wide variety of surfaces. The large sized wheels provide for less rolling resistance and improve obstacle navigation.
The C-100 features locking casters to prevent run away and safely lock the wheels in place providing for unattended loading /unloading of the cart.

The carts are available in two sizes C65 (Small) and C100 (Large) with and without a top shelf (Base Plate). Please refer to the chart below for product identification:
 
C65(Small)
C100(Large)
 
Basic
Standard
Basic
Standard
 
Net Weight
26.5lbs/12kg
30.9lbs/14kg
37.5lbs/17kg
44.1lbs/20kg
Payload
396lbs/180kg
396lbs/180kg
660lbs/300kg
660lbs/300kg
Frame Material
Carbon Steel
Carbon Steel
Carbon Steel
Carbon Steel
Size
Folded
26.0"x15.7"x11.8"
66x40x30cm
26.0"x15.7"x11.8"
66x40x30cm
35.4"x19.7"x13.7"
90x50x35cm
35.4"x19.7"x13.7"
90x50x35cm
Vert. Expanded
26.0"x15.7"x35.4"
66x40x90cm
26.0"x15.7"x35.4"
66x40x90cm
35.4"x19.7"x39.3"
90x50x100cm
35.4"x19.7"x39.3"
90x50x100cm
Hor. Expanded
39.3"x15.7"x35.4"
100x40x90cm
39.3"x15.7"x35.4"
100x40x90cm
59.1"x19.7"x39.3"
150x50x100cm
59.1"x19.7"x39.3"
150x50x100cm
Size of Wheels
5.9"x1.1"/15x3cm
5.9"x1.1"/15x3cm
7.8"x1.5"/20x4cm
7.8"x1.5"/20x4cm
Foldable
Yes
Yes
Yes
Yes
Expandable
Yes
Yes
Yes
Yes
Base Plate
-
Yes
-
Yes
Rope
1
2
2
3
PRODUCT IMAGES