SKU:CAME-TERAPIN-A7SR
Regular price
$429.00 USD
Regular price
$493.00 USD
Sale price
$429.00 USD
Unit price
per
Sale
Sold out
Share
View full details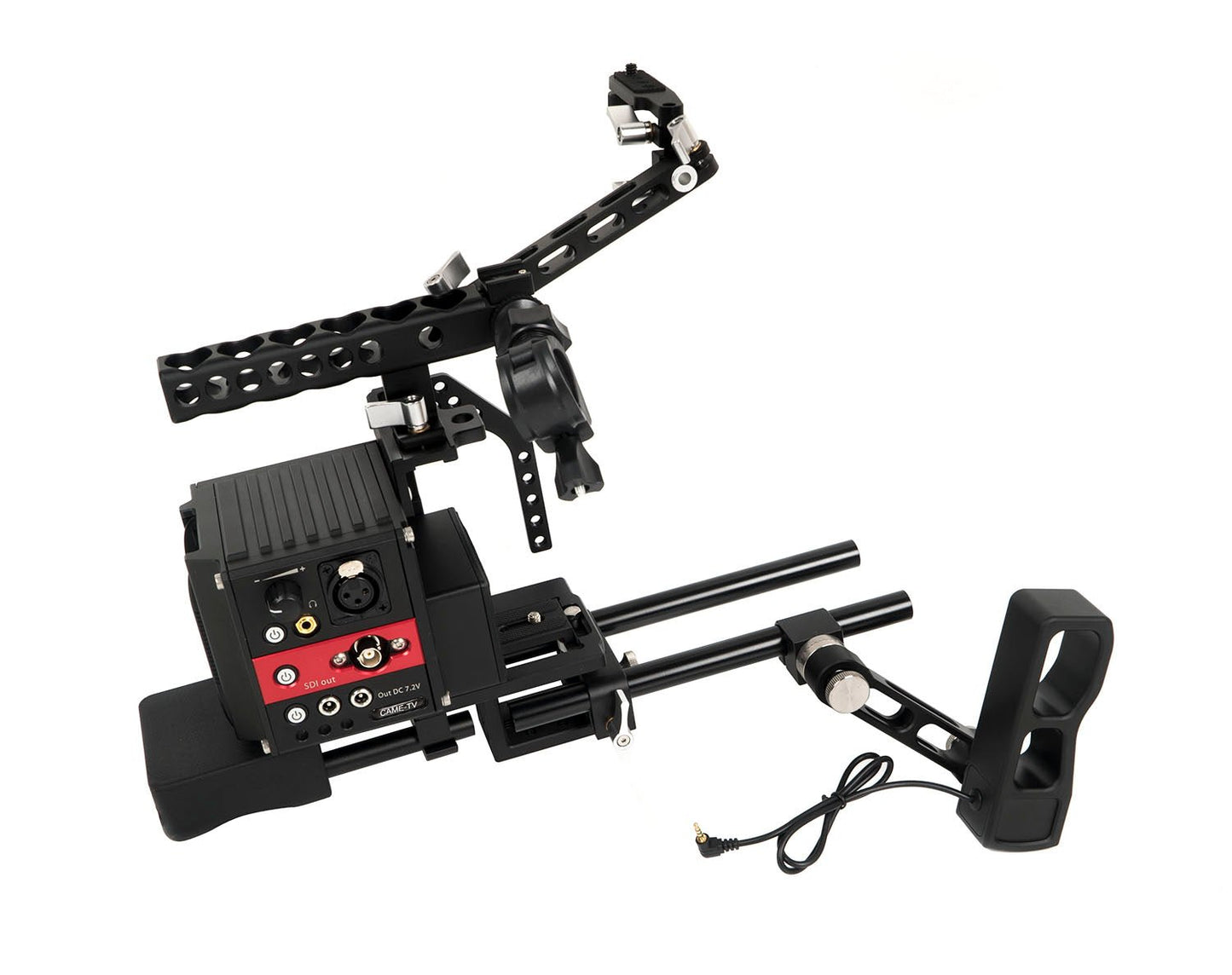 PRODUCT INFORMATION
The innovative break out module is the heart of this Sony rig features in and out connections between the camera and accessories. This module combines accessories that you would previously have to piece meal together. Having all of these connections in one module transforms this rig into a great Shoulder Mount ENG rig.
Power, the break out module gets its power from readily available Sony style batteries NP-F970/950/990. This power is then transferred to the camera via the included dummy battery allowing for long run times and quick battery change out. The module also provides power to the monitor via the included cables and provides 48V Phantom Power for professional microphones.
Video, HDMI from the camera is converted to SDI out allowing for long runs to a switch. The included handle has a built in Start / Stop video button to control recording via the adjustable grip.
Audio, XLR connector with 48V Phantom Power for professional microphones accessible on the side of the break out module.
Headphone out, volume is adjustable via knob and the jack is conveniently located to monitor the audio capture.
The rig has an adjustable shoulder pad that provides comfortable shooting. The top handle has a cold shoe and numerous holes for mounting accessories. Attached to the front of the top handle is a dual pivoting monitor arm mount that allows for positioning the monitor to your preference. The 15mm guide rails provide adjustable mounting for the recording handle. There is a microphone mount included in the rig. There are a lot of adjustment points to fine tune this rig to meet your individual setup needs.
The combination of the adjustability along with the innovative break out module makes this rig a great complement to your camera by integrating the critical accessories and allowing you to focus on shooting.
PRODUCT VIDEOS
PRODUCT IMAGES
WHAT'S INCLUDED