SKU:C-50
Regular price
$364.00 USD
Regular price
$588.00 USD
Sale price
$364.00 USD
Unit price
per
Sale
Sold out
Share
View full details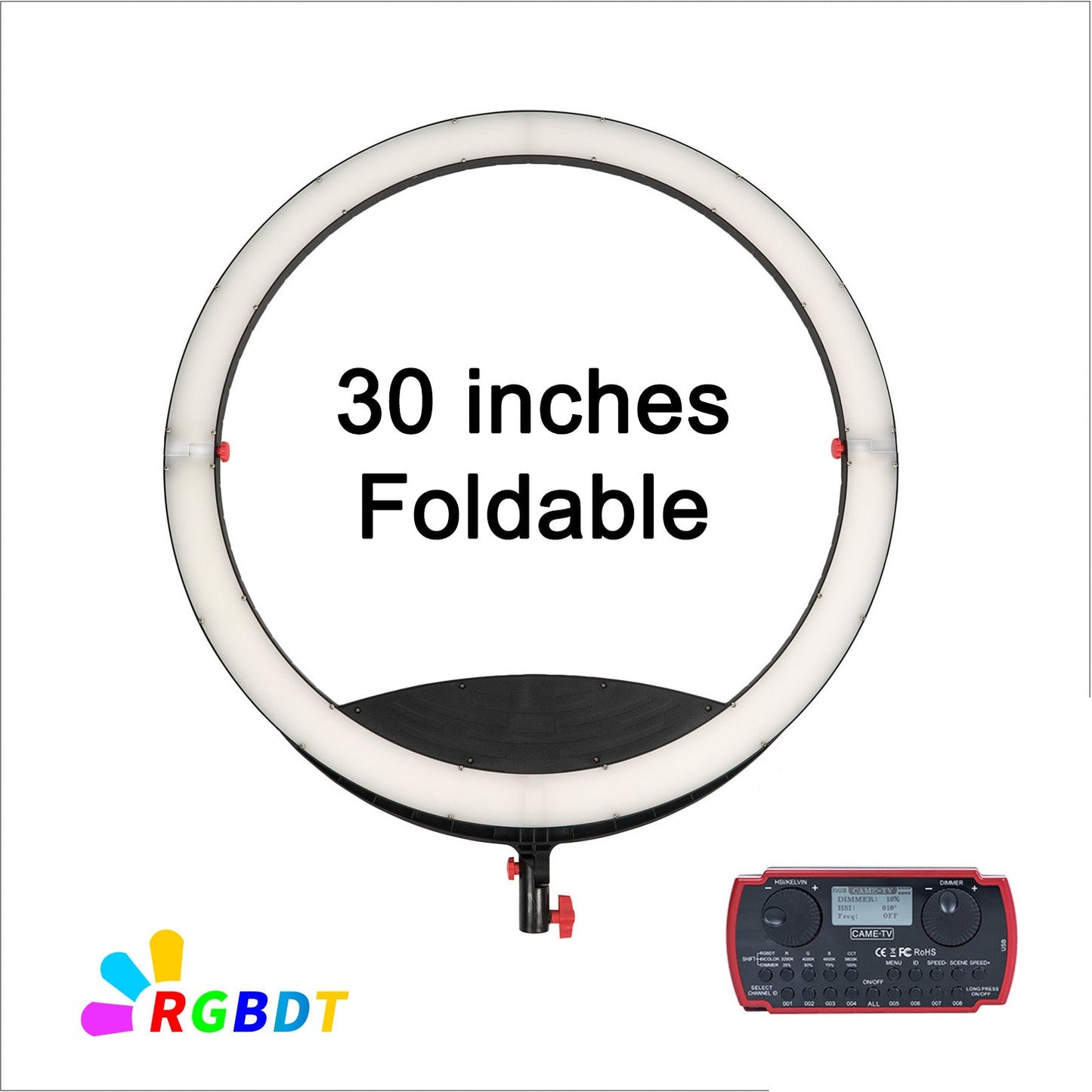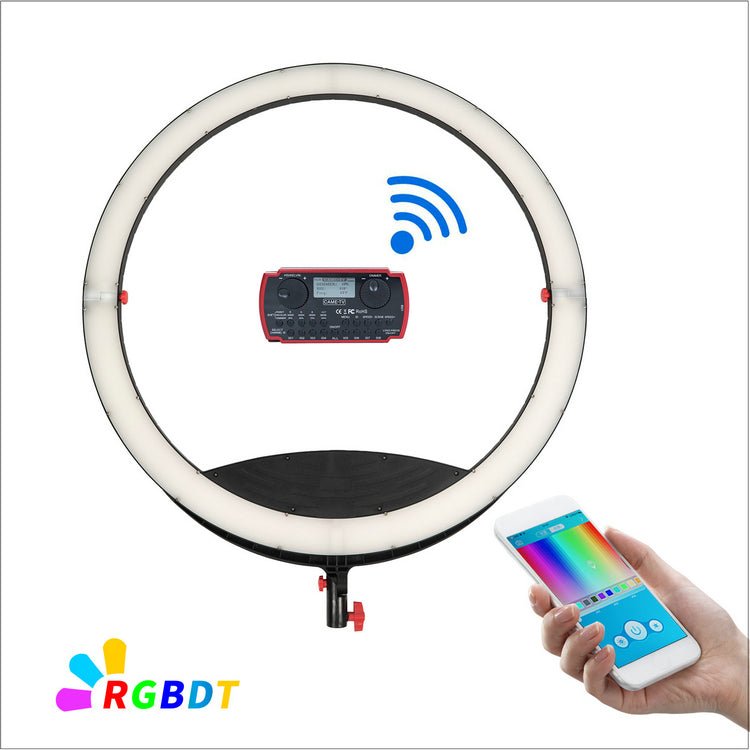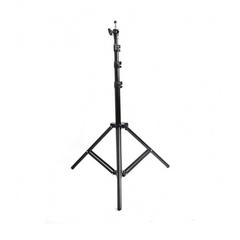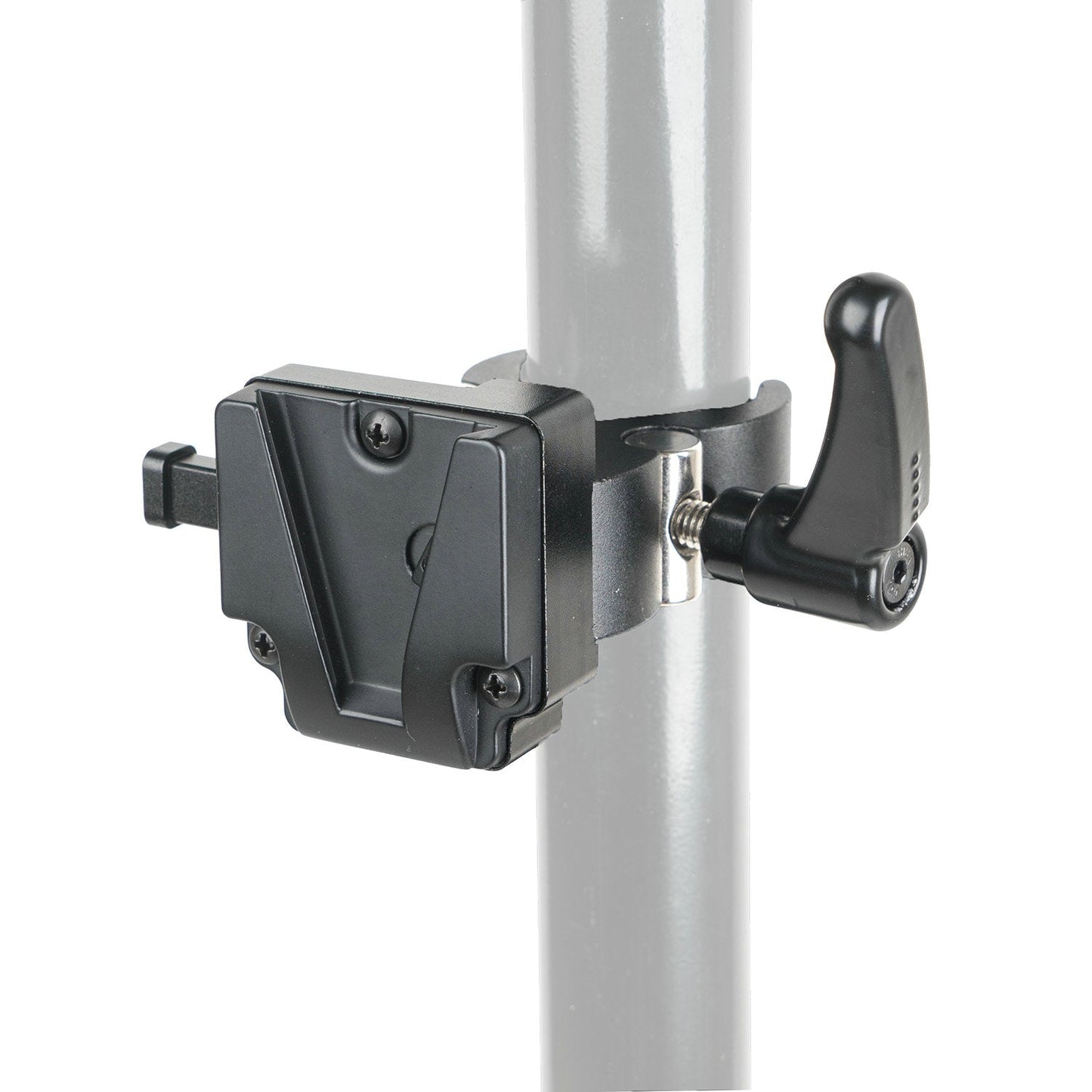 Product Information
The growing trend is the need to take studio quality lights on location. While traditional Ring Lights are bulky and difficult to pack, our Boltzen Cassiopeia Slim Folding Ring Lights are lightweight, compact, and easy to set up and break down. They are great to take on-location, easy to carry and transport in the included carrying bag. The light can be powered from AC (with included power adapter) or V-Mount battery via the included V-Mount adapter cable providing convenient use on set and on location.
Our RGBDT lights have a new technology were we add Daylight and Tungsten LED's to the RGB LED. The RGB LED can display Red Green and Blue and can adjust to any color. With RGB LED when attempting to simulate Daylight or Tungsten, the CRI value drops. By adding both Daylight and Tungsten LED's to the RGB LED we are able provide both 5600K (Daylight) and 3200K (Tungsten) while maintaining a high CRI. Combining both the RGB with Daylight and Tungsten we have created the name of RGBDT.
The RGBDT LED lights have 2 groups of LED's RGB and DT. For the color range of 3200K to 5600K the DT group of LED's will illuminate with a high CRI of 98. When choosing a color range below 3200K or above 5600K the RGB and DT groups of lights will illuminate with a CRI of approximately 94. By adding the DT group to the RGB LED we are able to maintain a high CRI throughout most of the output.
Other manufactures that only use RGB may see 98 CRI at 3200K but that falls off to 88 CRI at 5600K. A high CRI across the light output is important and the Boltzen RGBDT series of lights provide that feature.
Features:
Slim & Portable
30 Inches & Foldable
AC & DC Support
Soft Light
High CRI
Build-in WiFi
Wireless Remote Included
APP Control
Instructional Videos
Product Videos
Product Images
What's Included