F&V Z180S Bi-Color LED Video Light Camera Video Panel Light
---
The Z180S Bi-color LED Light Panel features 90 daylight-balanced LEDS and 90 tungsten-balanced LEDs that deliver a bright, yet soft beam of 1380lx light output. This light comes with two (2) magnetic filters: one (1) tungsten filter and one (1) diffusion filter.
The Z180S has both a designated intensity dimmer knob and a designated CCT knob. Control the color temperature of this light by turning the CCT knob to the left or right. The color temperature of the light will transition smoothly from tungsten to daylight balanced light. The intensity dimmer knob controls the intensity of the light from 0-100%.
This light has several powering options. It can be powered by its built-in  NP-F battery plate, by its built in battery compartment with six (6) AA-batteries, or by an external power source via its DCΦ2.5 jack.
Multiple Z180S units can be linked together via its Expandable Link System, a mortis and tenon attachment system. The lights can mount both horizontally and vertically to one another. This linking system makes it easier to transport your lights and is a perfect solution for projects on-location, where carrying large sized lights becomes impractical.
When the lights are linked together, the SmartSync Control Circuit allows you to control the intensity of all lights with only one of the light's dimmer knobs. When the knob of the parent-light is adjusted, all connected lights match the intensity of the parent-light.
The SmartSync Control Circuit also works with the color temperature of the light. Link multiple bi-color units together, and the parent-light will control color temperature of all lights.
The versatility of this light will make it a necessity to have in your lighting kit. This light is compact in size allowing for it to fit into small areas, yet with its Expandable Link System, this light can be both big and small. 
 
Features:

    Bi-color: Variable from 3200K to 5600K
    Illuminance: 1380 lx
    Multiple Power Options
    Dimmable: 0-100%
    Expandable Link System
    SmartSync Control Circuit
 
Specification:

Bulb: Power LED
LED Count: 180
Light Beam Angle: 65°
Illuminance: 1380 lx
Power Variation: 0-100%
Color Rending Index (Ra): ≥ 85%
Correlated Color Temperature (CCT): Variable CCT. Blend from 3200K to 5600K
Operating Voltage: DC 5.8-16.8V
Power Options: Built-in NP-F Battery Plate, 6x AA Batteries, or DCΦ2.5 jack.
Lasting Time: 60mins with NP-F550, 37mins with AA Battery
Mounting: ¼"-20 Female Thread; Kai Arm included in kit 
Nominal Weight: 1 lb 1 oz / 482 g (without filters)
Nominal Dimensions: 17.3 x 11.3 x 5 (cm)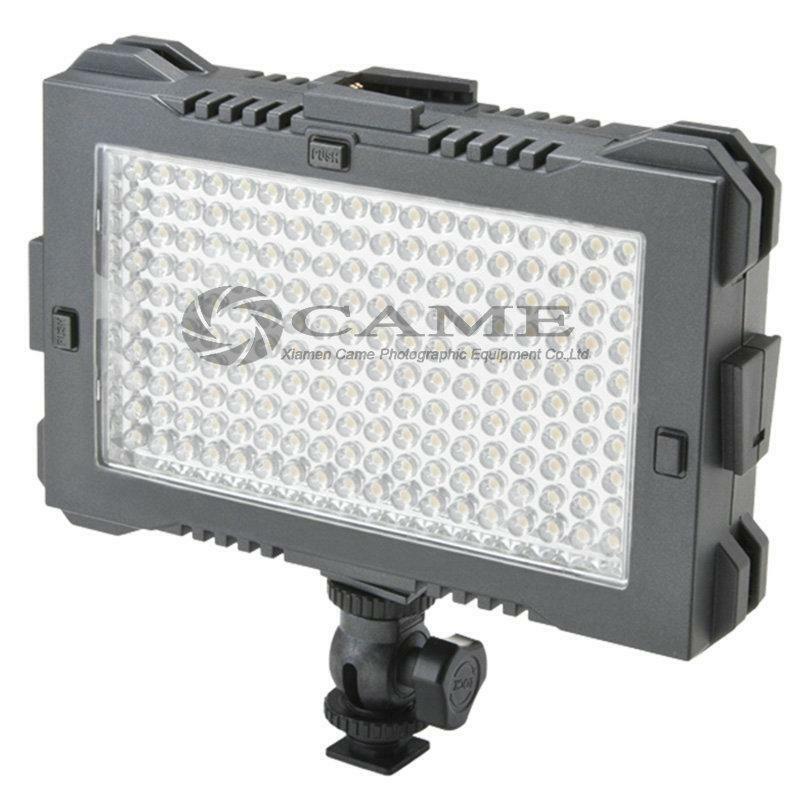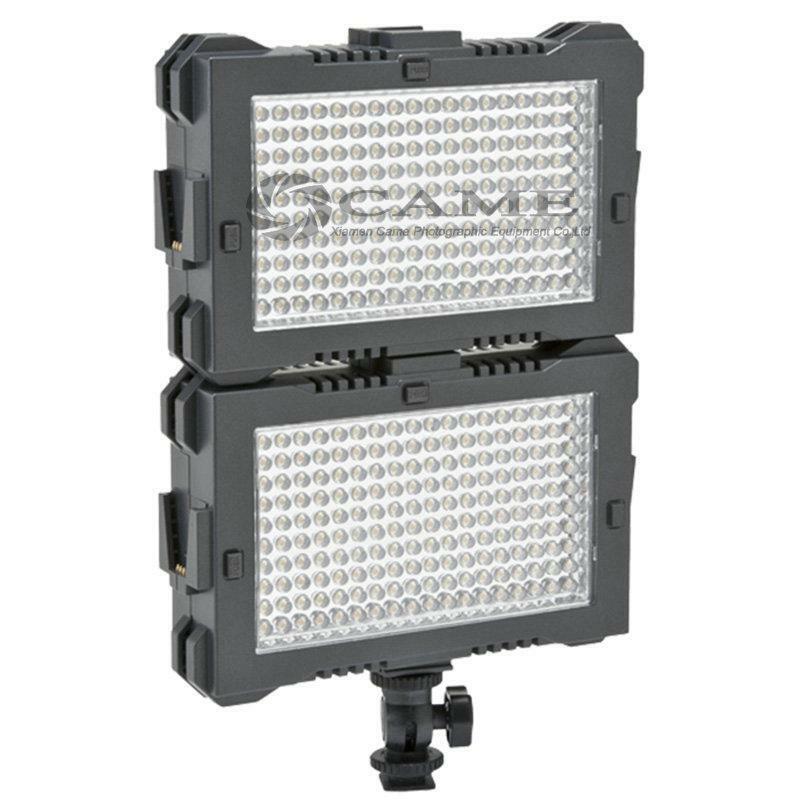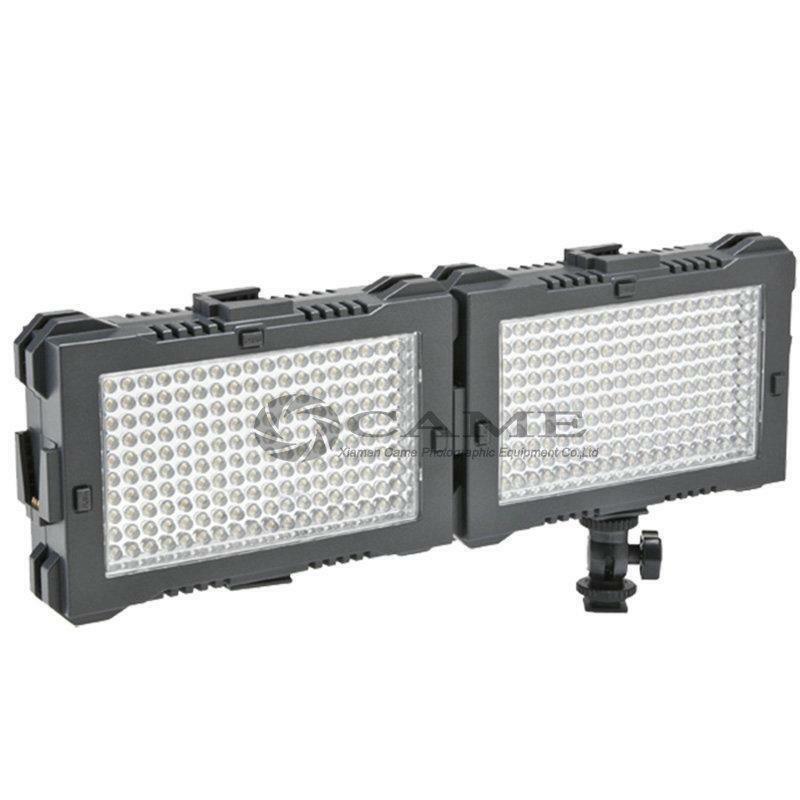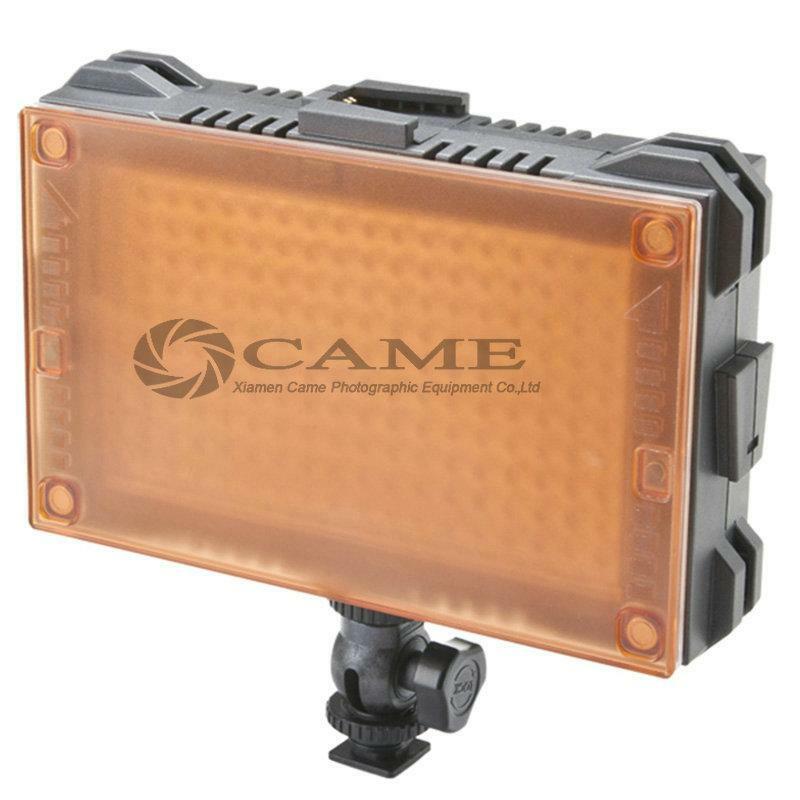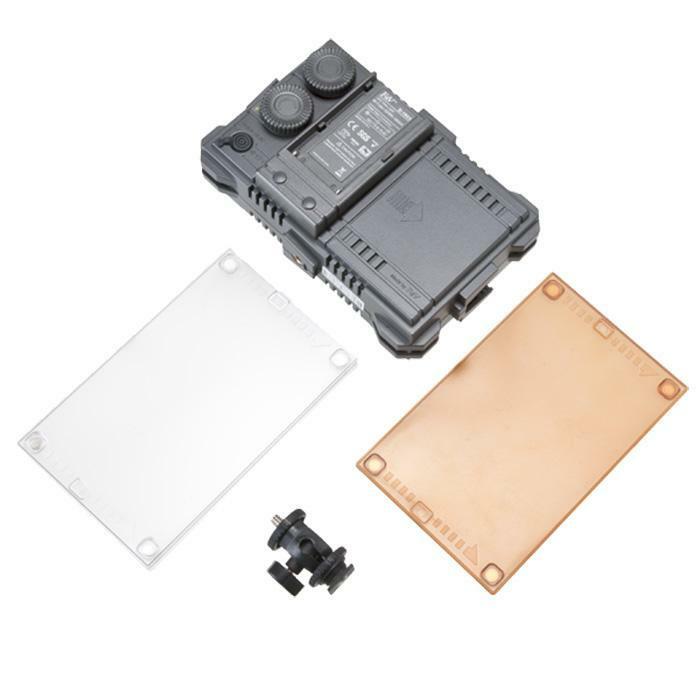 What you will get:

(1) x Z180S Bi-Color LED Light Panel
(1) x Kai Arm 
(1) x Z180 Magnetic Tungsten Filter
(1) x Z180 Magnetic Diffusion Filter 
(1) x Operation Manual
(1) x Warranty Card
Shipping time
Your items will be shipped around 3 business days (unless stated otherwise) following receipt of payment. The delivery to most countries is typically 4-8 business days (by FedEx or DHL) from our china warehouse.
Shipping Address
1. We do not ship to APO/FPO, PO Box address
2. Please write your address in english (If your primary language is not english, please translate it into english), this is very important!
Tax Payment
We will declare items at a low value for easier customs clearance, the declared value is around 100USD and for most countries you should not have to pay import duty, but for some countries you may need to pay import duty. We are not responsible for any tax. We will declare the value as low as we can to avoid taxes. If you want to know the item's declared value or if you want the declared a real value, please contact us.
Marking the item as a gift or sample
If you want us to mark the package as a gift or sample, please contact us.
Shipping Costs
We try to provide free shipping worldwide. The shipping cost to some countries/areas is high and unfortunately we may have to add-on a shipping cost.
Free Shipping to the Following Countries/Areas:
Australia
Austria
Belgium
Brunei Darussalam
Canada
Cambodia
Czech Republic
Denmark
Finland
France
Germany
Hungary
India
Indonesia
Ireland
Italy
Japan
Korea(South)
Lithuania
Luxembourg
Macau
Malaysia
Mexico
Monaco
Netherlands
New Zealand
Norway
Philippines
Poland
Portugal
Romania
San Marino
Singapore
Slovakia
Spain
Sweden
Switzerland
Thailand
United Kingdom
United States
Vietnam
For the Following Countries/Areas, You will Need to Contact Us First:
United Arab Emirates
Africa
Central America and Caribbean
South America
Afghanistan
Armenia
Azerbaijan Republic
Bangladesh
Bhutan
Georgia
Kazakhstan
Kyrgyzstan
Maldives
Mongolia
Nepal
Pakistan
Russian Federation
Sri Lanka
Canary Islands
Iran
Brazil
Chile
Dominican Republic
Dominica
Puerto Rico
Peru
Reunion
Ecuador
Trinidad and Tobago
Algeria
Uruguay
Tajikistan
Turkmenistan
Uzbekistan
Bahrain
Iraq
Israel
Jordan
Kuwait
Lebanon
Oman
Qatar
Saudi Arabia
Turkey
Yemen
American Samoa
Cook Islands
Fiji
French Polynesia
Guam
Kiribati
Marshall Islands
Micronesia
Nauru
New Caledonia
Niue
Palau
Papua New Guinea
Solomon Islands
Tonga
Tuvalu
Vanuatu
Wallis and Futuna
Western Samoa
Bermuda
Greenland
Saint Pierre and Miquelon
Albania
Andorra
Belarus
Bosnia and Herzegovina
Croatia
Republic of Cyprus
Estonia
Gibraltar
Greece
Guernsey
Iceland
Jersey
Liechtenstein
Macedonia
Malta
Moldova
Monaco
Montenegro
Serbia
Svalbard and Jan Mayen
Ukraine
APO/FPO
PO Box's
Free Battery Shipping to the following countries:
(If not in this list, please contact us)
United States
United Kingdom
Belgium
Ireland
Luxembourg
Netherlands
France
Germany
Austria
Italy
Portugal
Spain
Estonia
Hungary
Latvia
Lithuania
Poland
Slovakia
Slovenia
Czech republic
Bulgaria
Croatia
Greece
Romania
Australia
New Zealand
Japan
South Korea
Malaysia
Singapore
CAME-TV on INSTAGRAM
---
Share this Product
---
More from this collection