CAME-TV Crystal V and CAME-ASTRAL Combo (1 Each)
This a combo kit of 1 CRYSTAL-V and 1 CAME-ASTRAL. By purchasing this kit you will save some significant money vs purchasing individually. A great combo for the budding or seasoned operator. Crystal V Crystal V Product Manual Download the PDFCrystal V Manual Here Crystal V PRODUCT INFORMATION The Transmitter...
This a combo kit of 1 CRYSTAL-V and 1 CAME-ASTRAL. By purchasing this kit you will save some significant money vs purchasing individually. A great combo for the budding or seasoned operator.
Crystal V
Crystal V Product Manual

Download the PDFCrystal V Manual Here
Crystal V PRODUCT INFORMATION
The Transmitter can be powered by either v-mount or NP battery via the now included v-mount to NP adapter.
The receiver is powered by a NP battery.
Features:
IOS, Android App monitor
500 meters distance (1640 ft)
TX:
1. Support HDMI in and SDI in. SDI loop out, USB 5V output.
2. V-mount battery can be used. It can be mounted to V-mount plate, power for both transmitter and camera. optional NP battery plate.
RX:
HDMI OUT, SDI OUT
Crystal V Specifications
Item
Transmitter(TX)
Receiver(RX)
Freqency
5.180GHZ
Antenna
4DB Blade Dual Antenna
Network Bandwidth
10MHz
Power Interface 
DC2.1,7-24V
SDI Loopout
1080P@60/1080P@50/720P60/720P@50
N/A
USB port
Output DC voltage 5V-2A
N/A
Channel Option
N/A
Short press about 1S to switch HDMI、SDI、HDMI&SDI,3 different Channels
Input
 Branch(Max)
SDI&HDMI input simultaneously
SDI&HDMI output simultaneously
Battery
Support V-mount battery
(Support NP battery with adapter plate)
Support NP battery
Working Current
12V 510mA@6.12W
12V 550mA@6.6W
Power Led
Red
Network Led
Yellow
Video Led
Blue
Working
Temperature
 -10-65°

The Resolution supported by the Receiver

Resolution
Frame
Description
1080P
60

If the resolution exceeds 1080P60, the unified decoding is 1080p@60. Other 1080 resolutions are converted to similar resolutions, such as 59.94 to 60


1080I
60
 
1080P
50
 
1080I
50
 
1080P
30
 
1080P
25
 
1080P
24
720P
60
Other frames of 720P are decoded into 720P@60
720P
50
 
576P
50
 
480P
60
 
Crystal V PRODUCT VIDEOS
Crystal V PRODUCT IMAGES
Crystal V What's included
Astral
Use the Astral 2.4 GHz Wireless Follow Focus System from CAME-TV to wirelessly control the focus, iris, or zoom of most DSLR, mirrorless, or cine-style lenses. The core of the system is the pairing of the focus control motor and the focus handwheel. The units can connect to each other from 328' away using a 2.4 GHz wireless signal. The motor can be mounted using its integrated 15mm rod clamp, and the focus wheel controller can be mounted using its 1/4"-20 thread.
The controller features a built-in marking disk and an OLED display that provides battery level, connection, calibration, travel, and memory information, and its menus can be navigated using the buttons on the controller. The controller and motor also support run/stop and shutter functions, as well as setting hard A/B/C/D limits for more control over your camera and lens. It also features a loop to attach the controller to a strap or lanyard.
The motor features an 0.8 MOD gear and can operate at a high-torque, 0.5Nm speed at a maximum 250 rpm. It has a mini-USB port that allows you to connect a camera for run/stop remote control or update firmware with a separately available cable. It is calibrated by a simple automatic process that can be saved to memory. The handwheel is powered by a built-in 1000mAh LiPo battery that lasts up to 8 hours on a full charge, and the motor is powered by your camera or external battery via the included D-Tap to 6-pin LEMO-type cable.
Astral Product Manual

(2020/2/21 Updated) Download the PDF Manual Here
PRODUCT VIDEOS
Astral IMAGES
Astral WHAT'S INCLUDED
OPTIONAL:Controller cable for Sony camera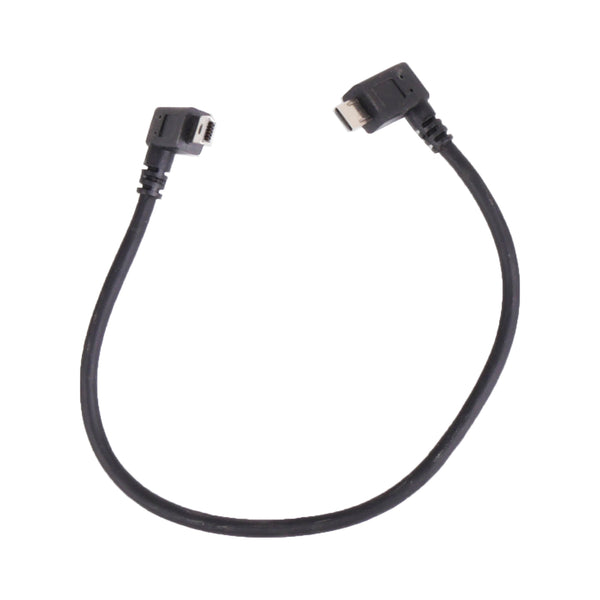 OPTIONAL:Controller cable for Panasonic camera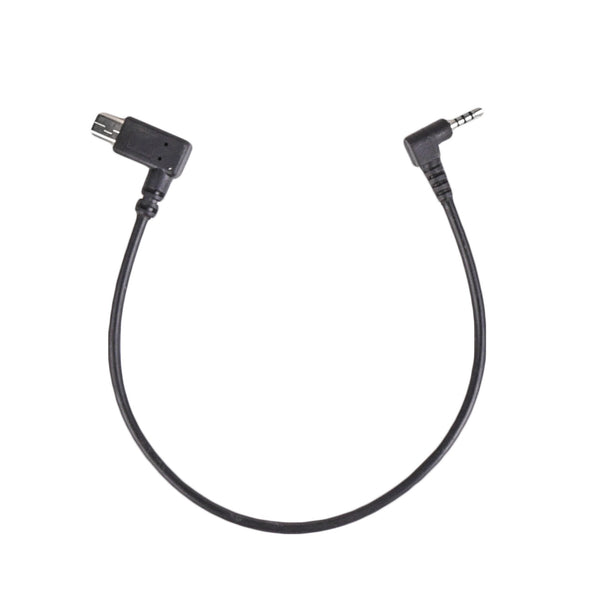 OPTIONAL:Controller cable for Canon camera 5D3
OPTIONAL:Controller cable for Canon camera 5D4
Shipping Address
1. We do not ship to APO/FPO, PO Box address
2. Please write your address in english (If your primary language is not english, please translate it into english), this is very important!
Shipping time
Note: These are general shipping times, some items may require longer deliver times, please see description for any exceptions.
Your items will be shipped around 3 business days following receipt of payment.The delivery to most countries is typically 4-8 business days (by FedEx or DHL).
Tax Payment
We will declare items at a low value for easier customs clearance, the declared value is around 100USD
(SOME PACKAGES TOO BIG, PROBABLY DECLARED A LITTLE MORE VALUE)
, and for most countries you should not have to pay import duty, but for some countries you may need to pay import duty.
We are not responsible for any tax. We will declare the value as low as we can to avoid taxes.
If you want to know the item's declared value or if you want the declared a real value, please
contact us
.
Marking the item as a gift or sample
If you want us to mark the package as a gift or sample, please contact us.
Shipping Costs
We try to provide free shipping worldwide. The shipping cost to some countries/areas is high and unfortunately we may have to add-on a shipping cost.
For pure battery products shipped to Norway, Switzerland and Eastern European countries, an additional charge of $90 for dangerous goods is required (charged by express company)
Free Shipping to the Following Countries/Areas:
Australia
Austria
Belgium
Brunei Darussalam
Cambodia
Canada
Czech Republic
Denmark
Finland
France
Germany
Hungary
India
Indonesia
Ireland
Italy
Japan
Korea(South)
Lithuania
Luxembourg
Macau
Malaysia
Mexico
Monaco
Netherlands
New Zealand
Norway
Philippines
Poland
Portugal
Romania
San Marino
Singapore
Slovakia
Spain
Sweden
Switzerland
Thailand
United Kingdom
United States
Vietnam
For the Following Countries/Areas, You will Need to Contact Us First:
United Arab Emirates
Africa
Central America and Caribbean
South America
Afghanistan
Armenia
Azerbaijan Republic
Bangladesh
Bhutan
Georgia
Kazakhstan
Kyrgyzstan
Maldives
Mongolia
Nepal
Pakistan
Russian Federation
Sri Lanka
Canary Islands
Iran
Brazil
Chile
Dominican Republic
Dominica
Puerto Rico
Peru
Reunion
Ecuador
Trinidad and Tobago
Algeria
Uruguay
Tajikistan
Turkmenistan
Uzbekistan
Bahrain
Iraq
Israel
Jordan
Kuwait
Lebanon
Oman
Qatar
Saudi Arabia
Turkey
Yemen
American Samoa
Cook Islands
Fiji
French Polynesia
Guam
Kiribati
Marshall Islands
Micronesia
Nauru
New Caledonia
Niue
Palau
Papua New Guinea
Solomon Islands
Tonga
Tuvalu
Vanuatu
Wallis and Futuna
Western Samoa
Bermuda
Greenland
Saint Pierre and Miquelon
Albania
Andorra
Belarus
Bosnia and Herzegovina
Croatia
Republic of Cyprus
Estonia
Gibraltar
Greece
Guernsey
Iceland
Jersey
Liechtenstein
Macedonia
Malta
Moldova
Monaco
Montenegro
Serbia
Svalbard and Jan Mayen
Ukraine
APO/FPO
PO Box's
CAME-TV on INSTAGRAM