SKU:P-1200R-3
Regular price
$1,380.00 USD
Regular price
Sale price
$1,380.00 USD
Unit price
per
Sale
Sold out
Share
View full details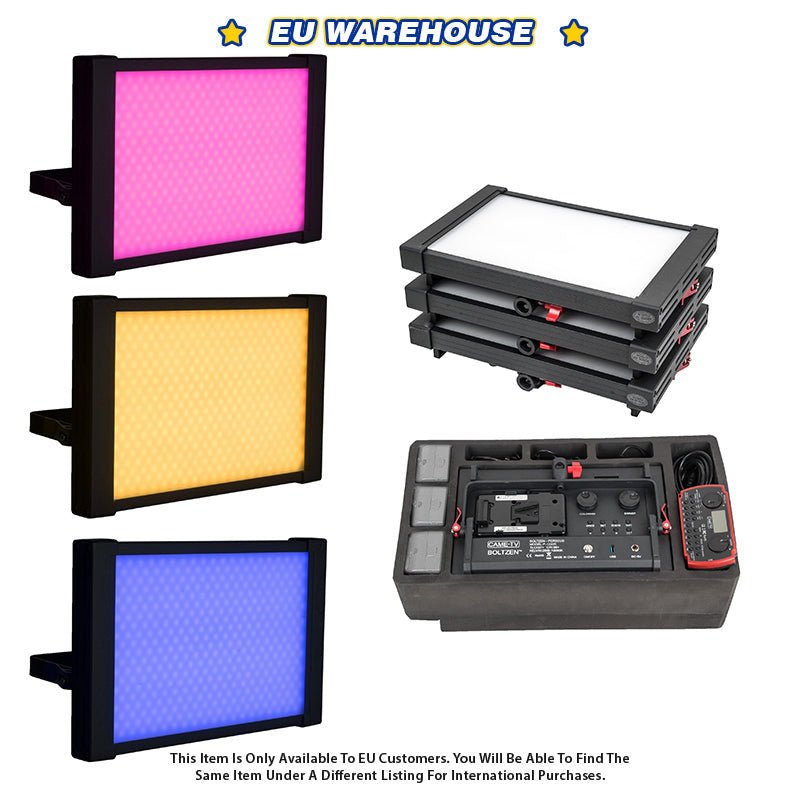 Product Information
Perseus RGBDT 55W Travel Lights features a unique yoke that allowing them to fold flat making the panels easy to stack. There are a few kits that include a foam pack that fits into the Pelican 1510 and 1535 hard cases to get you where you need to go with all of your lighting in one case.

Our RGBDT lights have a new technology were we add Daylight and Tungsten LED's to the RGB LED. The RGB LED can display Red Green and Blue and can adjust to any color. With RGB LED when attempting to simulate Daylight or Tungsten, the CRI value drops. By adding both Daylight and Tungsten LED's to the RGB LED we are able provide both 5600K (Daylight) and 3200K (Tungsten) while maintaining a high CRI. Combining both the RGB with Daylight and Tungsten we have created the name of RGBDT.
The RGBDT LED lights have 2 groups of LED's RGB and DT. For the color range of 2000K to 10000K the DT group of LED's will illuminate with a high CRI of 98. When choosing a color range below 3200K or above 5600K the RGB and DT groups of lights will illuminate with a CRI of approximately 94. By adding the DT group to the RGB LED we are able to maintain a high CRI throughout most of the output.
Other manufactures that only use RGB may see 98 CRI at 3200K but that falls off to 88 CRI at 5600K. A high CRI across the light output is important and the Boltzen RGBDT series of lights provide that feature.
Features Application control via WiFi.
Specifications
| | |
| --- | --- |
| Model | P-1200R |
| Lumens | 5920 lm |
| Power | 55W+55W+55W+55W+55W |
| Voltage | AC (110V-240V) DC (12V-24V) |
| Temperature | Stepless 2000K - 10000K |
| RGB Color | HSI 360 Degrees |
| Dimmer | 0 - 100 |
| Scene | 36 Modes |
| Group Control | Yes |
| Wireless Control | APP and Wireless Remote |
| TLCI/CRI | TLCI 97+, CRI 96+ |
| | |
| --- | --- |
| DMX512 | RJ45 |
| GND | 8-Brown |
| DATA1- | 2-Orange |
| DATA1+ | 1-Orange/White |
Product Videos
Product Images
Product Kits
There are 5 kits to choose from, please see the chart below to make a selection.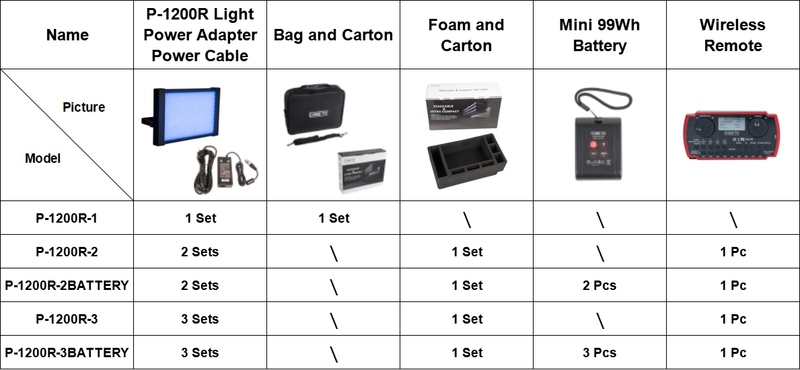 The P-1200R-2BATTERY, P-1200R-3 & P-1200R-3BATTERY Kits include the foam kit that fits in the Pelican 1510 and 1535 hard cases. Note: The Pelican cases are not included.
P-1200R-1 Kit
P-1200R-2 Kit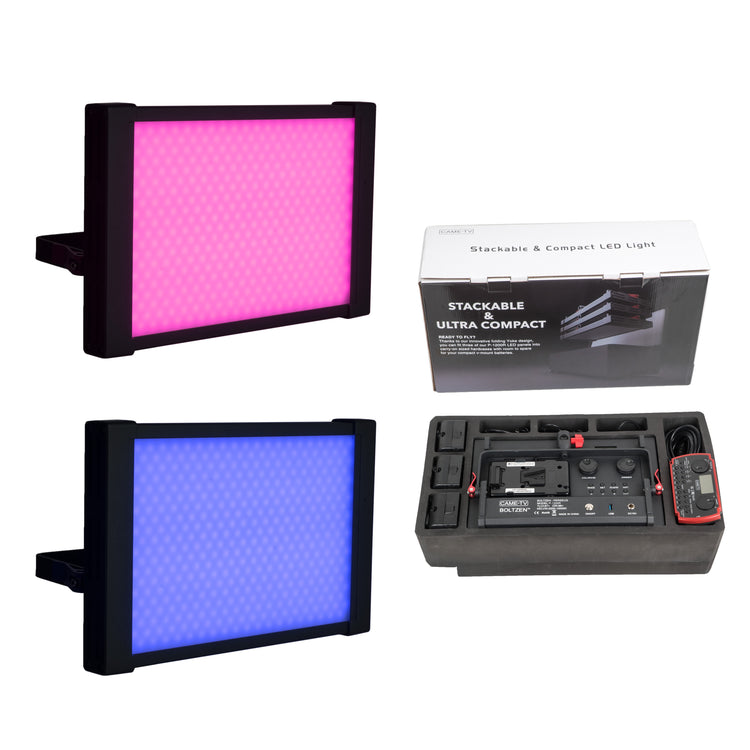 P-1200R-2BATTERY Kit
P-1200R-3 Kit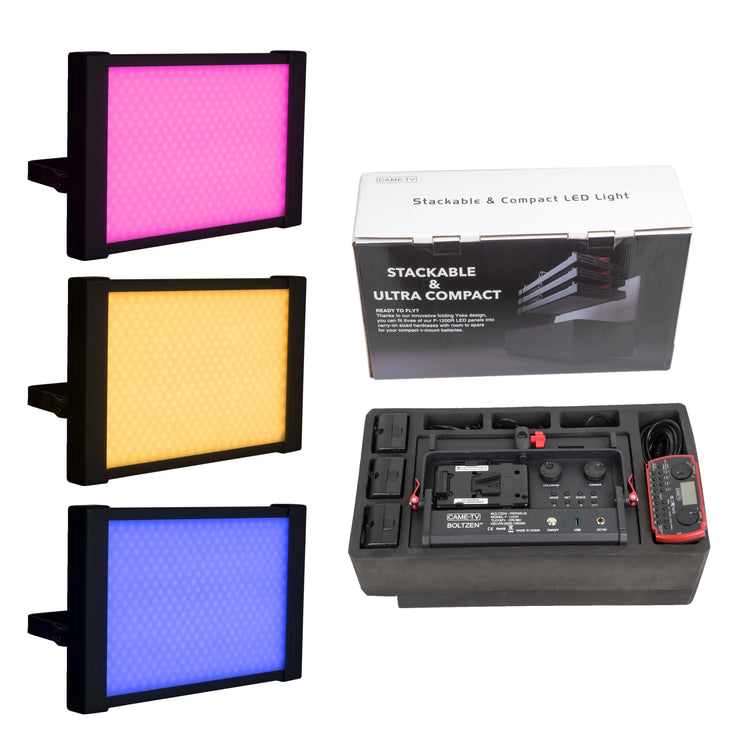 P-1200R-3BATTERY Kit
Optional Accessories
Pair your light with our CAME-TV Dual V-Mount Battery Charger and Power Supply High DC Out!